Growth and Transformation
---
Ask around what things SIP is best known for and a common response will be exceptional strategic insights and planning direction for achieving the growth ambitions from no-nonsense, executional street smarts which get the job done.
Few can analyze insightfully, fewer can plan in ways that uncover hidden opportunities, most never deliver what they promise. Until SIP.
Our approach starts with helping to reduce the complexity of a situation so your team may gain the clarity it requires to razor focus on the right priorities. Early on in working with you, we help to simplify the issues, concepts, and organization dynamics you may be dealing with so that together we can unleash the unanticipated upside in any challenges.
The SIP approach optimizes the alignment of your internal systems, processes, infrastructure, and human capital functionality with our proprietary approach to stakeholder (customer et al) lifecycle process engineering. All of it is designed to enable you to become smarter about how you manage your in-market touchpoints. We close the gaps between your internal operations and your external in-market experience to maximize organizational, people, and brand impact.
Do you want to spend time, money, and human capital resources trapped in a continuous loop of frenetic reactions to others? Or do you want to clear a new path that attracts more of the right customers and other stakeholders, and shifts your market position to where competitors scramble in response to you?
---
Growth Strategy Development and Business Planning
Roadmap your pathway, master your competitive landscape; build a defendable business case
Competitive Market Analysis


Psycho-Socio-Political-Cultural-Economic Operating Context

Target Markets Qualification, Definition and Segmentation


New Growth and Revenue Opportunities Discovery

Actionable Revenue Growth, Marketing and Organizational Development Plans

Capacity Assessment and Alignment


Managerial, Human Capital, Operational, Financial, Assets/IP and Brand

Business Development Operations


Process Design and Systems

Digital Transformation Initiatives


Due Diligence, Planning, Training and Operational Integration
Stakeholder (Customer) Lifecycle Value Surveys and Analysis
Survey Design, Development and Execution
Platform Programming, Platform Management, Survey Tabulations
Findings Analysis; Summary Conclusions and Attributions
Findings Integration: Corporate-Investor-Shareholder ROI, Business Plan and Valuation Strategy
Transformational Change: Development and Facilitation of Change Initiatives
Become more opportunity oriented, harness uncertainty and re-shape your environment for ownership and success
Situation-Context-Social Analysis

Change Agenda and Action Plan
Creation and Deployment; Champion Onboarding; Assimilation Facilitation and Support
Change Leadership
Leader Strategy Development and Implementation
Micro

Integration Plan; Enterprise-Wide Integration Plan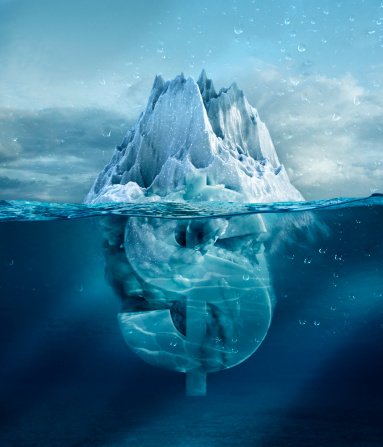 Mapping for Clarity
Acquire a more holistic view, reduce the complexity of your challenges, visualize a range of scenarios, and validate the best path forward
Stakeholders

Psycho-Socio-Political-Cultural-Economic Market Dynamics

Supply-Value Chain Universe

Key Risk Indicators (KRIs)

Corporate Integrity Imperatives and Operations Functionality

Human Capital Brain Trust
---
"It's not the strongest nor the most intelligent who survive, but the most adaptable."
- Charles Darwin