---
"Art applies the right balance of creative initiative and pragmatic strategy to produce differentiated programs that deliver results in measurable business impact. He is a master at corporate messaging, strategic direction and market development.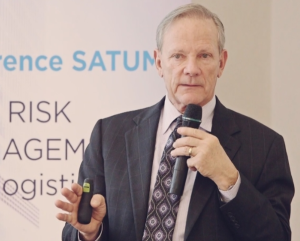 Our respective teams engaged in an enriching collaboration that resulted in a next-generation framework for strategic procurement practice. That effort produced a competitive breakout strategy and ultimately a new, distinctive brand proposition: Total Value Optimization. In addition, Art and I collaborated on a highly successful supply chain webinar, with other leading colleagues, for the Corporate Responsibility Association. His early career history as an award-winning broadcaster was evident in the professionalism and substance of the finished production. He continues to nurture his own reputation as a compelling thought leader in all matters to do with the global responsibility movement."
Joel Sutherland, M.B.A.
Managing Director – Supply Chain Management Institute
Adjunct Professor in Supply Chain Management
University of San Diego
---
"Art Stewart has been a valued colleague on the Maine Pointe executive leadership team where we have had the opportunity to work together in the advancement of the Operations Excellence practice that I headed up for many years. He offers significant experience in - and an out-of-the-box perspective on - the strategic development, delivery and marketing of management consulting services. In addition, his easy grasp of complex subjects, issues and business dynamics results in the creation of high-quality thought leadership programs that deliver bottom-line impact. I highly recommend him for strategic planning and direction as well as program management."
Peter Robinson
Executive Vice President, Operations Excellence (Retired) – Maine Pointe
---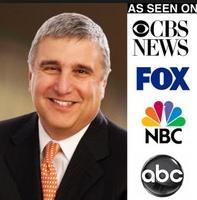 "Art is an ambitious and pro-active professional. He is full of energy and has the ability to deep dive into the intricacies of any potential professional engagement. I found him to be transparent with very high ethical standards. He is someone with whom I thoroughly enjoy working. Brilliant at corporate messaging, strategic definition and direction."
Steven Koinis, M.B.A.
Managing Director, Private Equity – Catalyft
Former Executive Vice President, Private Equity – Maine Pointe
---
"Stewart Strategies Group augmented our executive and existing marketing teams to successfully meet the challenges and opportunities of scaling up the growth and marketing program for our ground breaking technology. They brought tremendous insight and expertise in providing a thorough market validation and analysis, as well as a direction for new user segments and focus on disruptive markets. They took nothing for granted – questioning assumptions, challenging our assertions, and helping us to think in ways that best supported the next phase of our company's development."
Mel Sauder
President – MVP Kids Media
Former CEO – MicroBlend Technologies, Inc.
---
"Art offers a wealth of experience across both the for-profit and nonprofit sectors.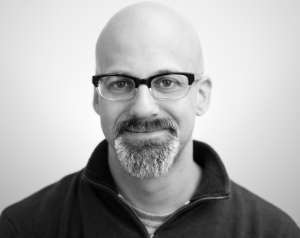 His writing and research in the areas of leadership, branding, marketing, strategic planning and change management are exemplary and qualify in my view as true thought leadership. He has been instrumental in the strategic positioning, competitive advantage analysis and marketing approach for Peregrine's nonprofit arts consulting practice. His is generosity of spirit, tremendous knowledge of management practice, personal resources and keen analytic thinking…"
Thaddeus A. Squire
Founder – CultureWorks Commons Management
Founder and Managing Director – CultureWorks Greater Philadelphia
President – Hidden City Philadelphia
Former Artistic Executive Director – Peregrine Arts
---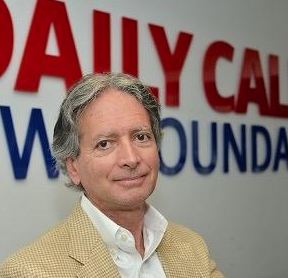 "Art is one of the most insightful people I have encountered in the area of corporate transformation, branding, and smart marketing strategies. He is a hidden gem waiting to be found by clients. An inspiring and brilliant strategist, he understands the new paradigm that is shaping the future of business. Consumer tastes and demands are changing and Art has his finger on the pulse of how business can get ahead of the curve to add real value to their product or service. He understands how businesses must transform themselves to compete in a 21st century marketplace."
Richard Pollock
Senior Investigative Reporter – Daily Caller News Foundation
Former Investigative Reporter – Washington Examiner
Former Executive V.P. – Shandwick Public Affairs
Former V.P. Communications – Cato Institute
Former Washington Producer – Good Morning America ABC-TV
---
"SSG works as a partner, not as vendor of services. They ask the right questions, really understand the business, engage the relationship team, push back when appropriate, and deliver results that are right on target."
Robert Posten
Co-Chairman – Comanche Holdings, LLC
---
"Art gave us the qualified, expert third-party analysis and recommendations that we really needed to get out of our own way and move forward. He pushed us when we needed pushing, but was always collaborative. His approach is intelligent and his work had great impact on our business. I highly recommend Art and his staff for marketing strategy, branding and general business advice."
Doug Baumoel, M.B.A.
Founder and CEO – Continuity Family Business Consulting
---
"Art Stewart is a creative and dynamic professional who has provided exemplary service to the American Guild of Organists in a variety of roles… (particularly)
as a professional strategist for 'Pipes Spectacular – World's Largest Organ Concert,' a nationwide series of multidisciplinary, multi-cultural musical events designed to develop new audiences for the King of Instruments and to raise money for the endowment of our national organization. The event received widespread public notice and was successful in meeting its financial and educational goals. Art has always provided valuable advice to our not-for-profit entity serving 20,000 professional musicians devoted to the organ and its literature. He is a bright, lively, and energetic fellow whose unflagging enthusiasm is matched by his leadership skills and the consistent excellence of his work. He delivers the goods."
James E. Thomashower, CAE
Executive Director – American Guild of Organists
"Art Stewart's columns for Business Ethics magazine demonstrate his keen understanding of the dynamic field of corporate social responsibility.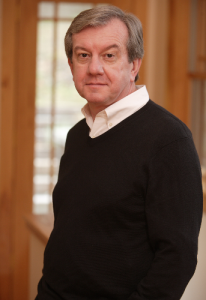 His thought-leading analyses of leadership and organizational culture provide vision and direction for companies as well as practical – and extremely valuable – advice for business executives who aspire to be more effective leaders. These qualities are also reflected in Art's work as a speaker and teacher. He understands what's happening at the intersection of business and society and he does a great job of explaining what it means for all of us."
Michael Connor
Publisher and Editor – Business Ethics magazine
Distinguished CSR, television and new media executive
Award-winning journalist for ABC News and the Wall Street Journal
---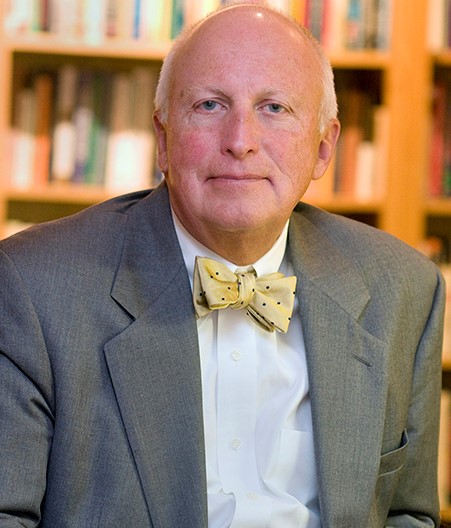 "Art Stewart is a Research Fellow at the Hoffman Center for Business Ethics (HCBE) at Bentley University, which I founded in 1976 and still direct. Art is a very creative and insightful thinker. He is also a highly skilled business entrepreneur and business strategist, with several accomplished consulting success stories to his credit. Art impresses me as a proactive initiator of quality leadership consulting, with solid research skills. I asked him to become a Research Fellow of HCBE because of my belief in these skills. Therefore, I recommend Art Stewart to you. I think you will be pleased with his performance outcomes."
(The Late) Michael Hoffman, Ph.D.
Executive Director, Hoffman Center for Business Ethics
Hieken Professor of Business and Professional Ethics
Bentley University
---
"I am writing to provide the strongest possible recommendation for Art Stewart… His writing is lucid and fluent with a commendable sense of style. He has a keen understanding of policy issues and an equally sharp ability to argue his case persuasively.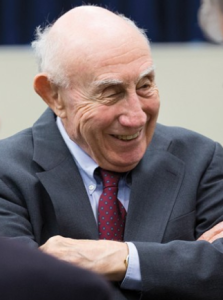 He has read widely and is therefore conversant with a wide range of subject areas. He would be an enormous asset to any nonprofit organization, government agency or corporate entity that is involved in public policy and advocacy work. His credentials as private consultant with his own firm make him an especially prized commodity for any group that is interested in strengthening its performance."
Pablo Eisenberg
(Retired) Executive Director – Center for Community Change
Founder of the National Committee for Responsive Philanthropy
Senior Fellow – Center for Public and Non-Profit Leadership; Georgetown University, McCourt School of Public Policy
---
"Art delivered a dynamic, provocative, and thought-provoking session at the World Future Society's annual conference."
Cynthia Wagner
Former Editor – The Futurist
World Future Society
---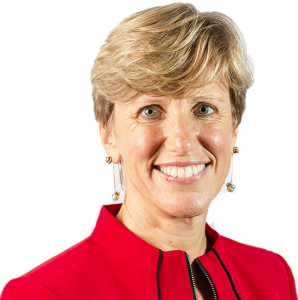 "Art Stewart is a well-known, respected thinker on corporate responsibility. His focus on making the reality of corporate responsibility viable, strategic, and workable for large and small corporations is cutting edge. His facilitation, diagnostic, and team play skills make him a go-to resource for corporate responsibility solutions. Author of the 'New Responsibility Paradigm', Art succinctly captures the essence of corporate responsibility as core to business strategy for modern managers. He has my unqualified support."
Jennifer Griffin, Ph.D.
Professor – Business Ethics and Strategy, Loyola University
Former Chair – Department of Strategic Management & Public Policy, George Washington University
Former Director – Global Strategies, GWU Institute for Corporate Responsibility
---
"I was a superintendent of a school district in Bergen County for 25 years. During that time, I had the
privilege of meeting and working with Art. He shared his 'New Responsibility Paradigm' with me. I was extremely impressed with the insight and depth of Art's writing, speaking, and teaching about ethics. His knowledge is unsurpassed in public policy, current issues, trends, futurism, and the difficult conflicts we face today. Art has the rare ability to find clarity in the face of complexity - a razor sharp mind. We need more leaders and thinkers like him!"
Andrew Rose, Ed.D.
Retired Chief School Administrator – Norwood (New Jersey) Public Schools
---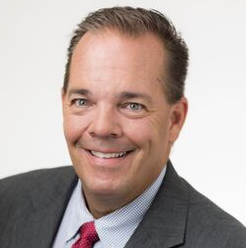 "Art Stewart is a futurist, writer and educator who has an insightful perspective on how the global movement in responsible business practices is evolving - especially its impact upon organizations and society that leaders need to be concerned about. His vision for a new conscious leadership and its corresponding cultural transformation presents a compelling model for not only the next generation of organization design but for Western capitalism in its ongoing alignment with public interest values."
Allie Williams, IOM
President and CEO, Greater Bethesda Chamber of Commerce
Global Vice President, Business Development – SharedXpertise
Former Executive Director – Corporate Responsibility Association
---
"It pleases me very much to recommend Art Stewart. Among hundreds of young women and men whom I have had the privilege to know in my own professional life and work, I place Art Stewart among the top five percent of these associates in terms of leadership qualities and abilities. He is a highly motivated, imaginative, and compassionate individual, and genuinely committed, I believe, to improving the quality of life for all persons in society about him... that his clients have included regional and national ecclesiastical and professional associations and institutions confirms his credibility as a recognized problem-solver."
Roger Dean Sharpe, Ph.D.
Candidate 2006 – United States Congress, NC 5th District
Former State Senator – North Carolina
Former Special Assistant to the Director of the U.S. Office for Civil Rights
Former Executive Liaison/Director to the White House and Congress for Locally-Elected School Board Members
---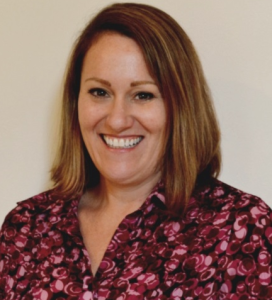 "It is with pleasure that I write to recommend Art Stewart in the strongest possible terms. I am convinced that he would be a great addition to virtually any organization. His passion and ability to articulate ideas, both orally and in writing, would especially benefit organizations that deal with important public policy issues. He also has great energy and experience, which is a rare combination."
Lynn C. Ross, Ph.D.
Professor and Academic Director, MPM Program – Georgetown University, McCourt School of Public Policy
"Art Stewart is a seasoned leadership and CSR strategist who is pushing the boundaries of current thinking in some very important directions. He's brought years of business expertise to Emerson College, where he's taking his leading edge work on corporate social responsibility and developing a full-blown platform for the movement. He "gets" it and has done all the background – from providing senior counsel to implementing programs to incorporating regulatory policy and such. Now he's taking that practice into thought leadership, with an articulate philosophy, process, and framework for assessment and the like. It's powerful, relevant, cutting edge thinking. And he brings connections with amazing people and companies to bear as he makes the case and leads the way to the future. Art is a solid guy, with great credentials, a capable, professional demeanor, interesting and useful ideas, and a platform fully baked and ready to put on the road. We're lucky to have him in our midst, building out his thinking and plans."
Don Hurwitz, Ph.D.
Former Chair – Department of Marketing Communications
Emerson College
---
"Art is a creative thought leader in the corporate social responsibility space.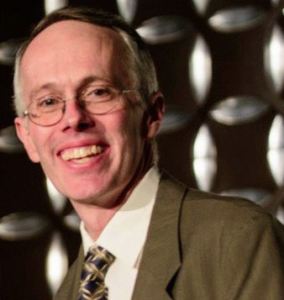 I had an opportunity to learn about his Emerson course in CSR, and join one of his classes as a guest speaker. He did a great job putting together a thought-provoking curriculum and ably facilitating a good discussion. Beyond the connection with Art around the Emerson course, I've had the opportunity to have numerous interesting conversations with him about CSR, social entrepreneurship and other such topics."
David Crowley
President – Social Capital, Inc.
"There were countless things about this class that made it my favorite course at Emerson. And I do not say that lightly – having never said it before. Art Stewart was undoubtedly the reason why this class was so amazing. Going into the class, I knew only a little about sustainability and CSR but through his knowledge and passion for the material, guest speakers, and assigned readings – I learned an endless amount more. I must also note that this was the first class where I could have stayed for hours after, continuing to discuss the material. Art got us to participate in excellent conversations – and forced us to really delve into the matter of that which we were exploring. Another quality about him is that he respected each of us. The reality is that not all teachers respect or expect the best from their students, and in turn they do not receive it."
---

"I am going to miss having Art Stewart as a teacher. This was one of my most uplifting courses not just because the teacher expected a lot out of me, but guided me at the same time. I wasn't told what to do and abandoned; I wasn't just given a lot of 'freedom' like in the real world. I was expected to be an intelligent student studying at an esteemed college who needs to do work and a lot of it. I feel like sometimes professors draw back from really expecting and demanding a lot from their students because they're afraid we won't like them. We are here to be challenged and to live up to that challenge. Art gave me confidence that I had intelligence and skills that I did not know I had."
---
"This course was an unexpected gift – I learned about things I would never have learned otherwise in a setting that fostered both debate and a constant exchange of ideas. The course was the most informative of all the classes I have taken throughout my four years at Emerson."
---
"I think the material in this class should be taught to more students at Emerson. It's clear that the business paradigm is shifting in the direction of CSR – as I learned in the course – but I think that the deep and ethical core of the class is something that is so important for us (students) to be thinking about. I squirm in other classes when we focus on the seemingly unimportant parts of the media, marketing and business world. I loved every element of this class because the material which we were covering matters – it affects the world and the future of it. Another amazing element of the course was the line-up of guest speakers. Every single one of them was insightful and inspiring."
---
"You never change things by fighting the existing reality. To change things build a new model that makes the existing model obsolete."
R. Buckminster Fuller