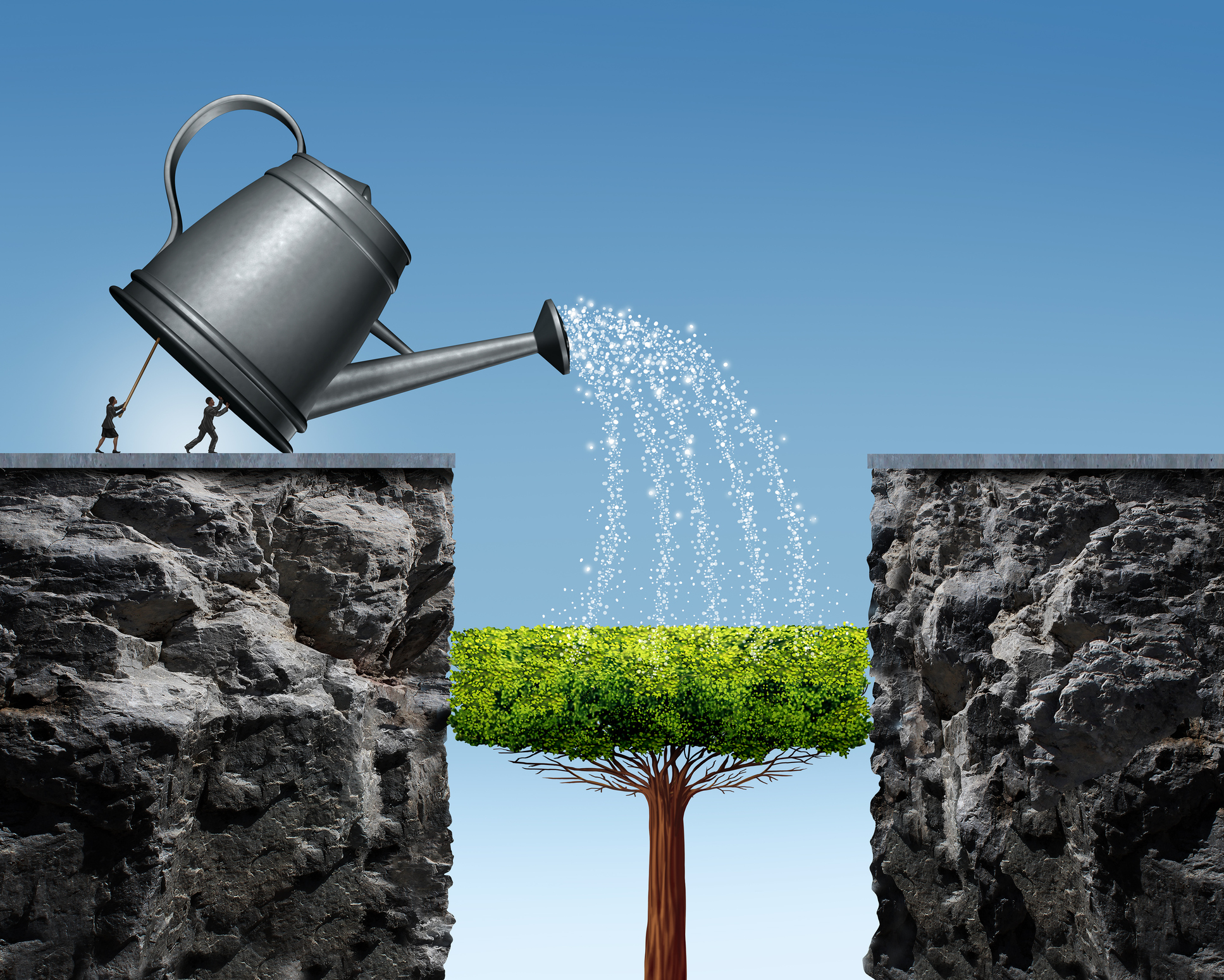 Snapshots of Client Results
---
---
Customer Experience Lifecycle and Internal Process Alignment
P-E acquired specialty parts manufacturer
The client, a forty-five-year-old family business recently acquired by a P-E firm, had consistent revenue performance with growth at an annual rate of 5-10% and consistent EBITDA in the single-digit millions. Although the company had a long history of fruitful client relationships, such as with Raytheon, Lockheed, General Dynamics and NASA, it had been under-managed for years. By coincidences in hiring, they had employed members of multiple families in addition to the owning-operating family, creating a close-knit culture that also contributed to management challenges. SIP was brought in at the point in which the new CEO needed guidance and help preparing for a formalized development unit. We conducted extensive stakeholder intakes with functional leaders as well as clients. Upon reviewing the complete service fulfillment lifecycle, we then produced a comparative analysis of stakeholder views, organized by function, to identify issues as the employees or customers viewed them. SIP produced an organizational process matrix that correlated every step of internal shop floor function to its touch points, identifying behavioral or process deficits, and substantiating how they resulted in problems that trickled up to deficits, inconsistencies or liabilities in customer experience. As a result of SIP's data acquisition, strategic analysis and modeling recommendations, the client was equipped to effectively tighten up the customer experience and convert it to a systematized, end-to-end lifecycle that also translated into a valuation-driving asset.
---
Regional Economic Development Partnership Campaign
Ambitious enterprise initiative charged with regional revitalization
The client, one of the largest regional Chambers of Commerce in the U.S., has embarked upon an ambitious, multi-year economic and community development plan aimed at better diversifying their region's economy. The strategy involves competing more effectively for the best jobs and talent, recruiting companies to relocate, strengthening public and private collaboration, and improving infrastructure. After completing a competitive assessment and target business analysis, the Chamber retained SIP to launch an outreach program, court funding sources and strategic partners, and open up global channels. We collaborated with the Chamber's Board along with various public and private sector leaders on an initial outreach effort while also building a foundational platform of strategies, content and a relationship development system from which their reconstituted working groups could advance.
---
U.S. Market Penetration Strategy
Competitive Messaging Platform
Canadian IP law firm expansion premised upon the impact of its own IP
An influential and entrepreneurial Canadian intellectual property (IP) law firm with a successful track record working with multinationals on managing their large patent portfolios and other innovation assets wanted to get ahead of opportunities for global growth that were opening up from pending trade policy shifts. We helped them to plan their scaling via a U.S. market penetration strategy, hone their value propositions and mature their messaging platform as part of an outreach initiative to secure new direct clients and strategic partnerships.
---
Strategic Opportunity Analysis
Stakeholder Sentiment Assessment
Joint Venture Due Diligence
Merger Road Map
The leading professional associations in the tree care and arboriculture industries
The two top industry professional associations in correlating and interdependent sectors, tree care and arboriculture, had built successful platforms of conference and trade show events that had become the primary channels for commerce, education, and credentialing as well as professional networking and individual/organization marketing. One was North American centric while the other more international. The larger of the two was recognized as the leading industry channel in which businesses cut deals; the smaller dominated the global education and training segment. While the smaller was widely respected for research and education, it had been challenged in providing a commerce opportunity while the larger fell short on education, but its show floor was recognized as the leading marketplace for business. In recent years, both associations had experienced erosion in some areas that made it clear the best pathway forward for growing and sustaining their critical contributions was to explore a merger of their annual primary event. With both groups having appointed younger CEOs, their Boards advanced internal conversations around creating a merged subsidiary entity to deliver a more expansive global marketplace of significant position in the industry. We were engaged to facilitate a structured process of discovery, ideation, analysis, and projection to determine whether the time was right. We identified and validated the range of internal and external issues that impacted reaching consensus for a joint venture; articulated a fuller understanding of the range of context factors involved; acquired unvarnished, anonymous perspectives and insights from key stakeholders; tested and validated essential matters needing to be addressed; and used group ideation/reflection sessions to expose internal blockages to reaching readiness. Our comprehensive report contributed a significant body of due diligence including specific quotes, findings, market analysis, and a Road Map for next steps in the legal process to transacting a merger of the primary events into a new joint venture.
---
Revenue Growth Strategy
Business and Digital Transformation
P-E acquired, multi-generational family owned company in capital equipment manufacturing
In partnership with a colleague firm, co-led a six-month business transformation initiative focused on revenue growth to double the client's sales in 3-5 years: Implemented a new CRM platform, developed and executed a customer-industry value survey and analysis, conducted sales team training, re-oriented the sales compensation program, and revised the S&OP process. Conducted an ideation session to envision a new rollout for a failed product launch; developed strategies and messaging to address negative impacts of launch failure and re-assert new product differentials to the market for an innovation that had game changing potential against the client's competitors. Client is a multi-generational family owned firm in the capital equipment manufacturing industry that had recently been acquired by a P-E firm. Developed a dynamic and successful working relationship with the new CEO, CFO and other C-suite leaders brought in by the P-E firm. Interacted regularly with the Board and P-E firm Board members.
---
Business Growth and Diversification
Digital Transformation
Groundbreaking IP Launch
Domain Ownership Strategy
Leading professional services firm focused on family business conflict
A long established family enterprise advisory firm in the specialized practice area of conflict management within families had just released a groundbreaking methodology. The IP evolved over many years of testing and refinement in client service contexts and its fuller release came in the form of a comprehensive book, accompanied by the applied methodology. The client desired to leverage their IP to drive a successful domain dominance strategy. With the advantage of working in a retained relationship, SIP collaborated with the partners and other team members (all prominent leaders in the family business consulting field) on all aspects of their next-generation growth and development, including: a new marketing and business development strategy; front-end operations and go-to-market optimization; global brand building; IP dissemination and Thought Leadership as well as strategic partnerships. We significantly revised their web site with new content and an improved navigation scheme as well as an e-commerce platform for book ordering and fulfillment, and sales of additional information products. A digital transformation project entailed CRM implementation and improvements to data acquisition and management as well as enhanced business development processes via strengthen infrastructure and data optimization. We also produced and managed the creation of a large video content library and built out a significant YouTube presence.
---
Leadership Team Ideation Retreat
Business Model Diversification Strategy
Leading GRI training company
The client, a North American leader in sustainability management consulting and education services to Fortune 500 brands, had become widely recognized for its uniquely effective training and education programs for corporate professionals seeking to master the GRI (Global Reporting Initiative) and CDP (Climate Disclosure Project) processes by earning formal certification in the standards. The client was among an elite group of partner trainers to the global standards organizations. They had also evolved additional curriculum born out of sustainability practices involving accountability approaches, disclosure techniques, reporting formats, and corporate responsibility brand positioning and identity alignment. We facilitated a two-day leadership team retreat focused on ideation for new and existing product offerings, organizational strategic planning, capabilities alignment, value propositions and corporate messaging. We also led the client through an upgrade of their Thought Leadership platform components, and provided ongoing business and organizational development counsel to mature their capabilities for the launch of a new consulting division and the strengthening of their education arm. Out of the retreat sessions we also produced a strategic analysis and a Road Map for business model diversification.
---
Market Analysis and Growth Roadmap
P&L Analysis and Revenue Projections
Digital Infrastructure Analysis and Implementation
Brand Positioning and Web Platform
Big law veterans scaling an IP specialty firm
Our client was a specialized boutique Boston law firm. Comprised of former partners from large marquee firms, their team has earned a leadership position from its expertise working with smart economy and technology companies – particularly early stage entities, medical device and private equity firms. SIP conducted an extensive P&L, practices and market analysis; developed a growth strategy roadmap, with full financials; and vetted new technology infrastructure options for maturing their CRM processes. We created new offering content and brand positioning along with building a new web platform to help drive an ambitious goal of doubling firm revenue in the next three years.
---
IP Productization and Commercialization Strategy
Partnerships and Business Development Road Map
Solar power technology developer
A pioneering developer in the clean tech space with deep experience in chemical process engineering and management consulting has completed the initial research and discovery on a potential groundbreaking approach to energy generation. Their process may lead to a shift in the current paradigm regarding a next-generation application, device manufacturing and technology investment within their green sector. SIP conducted a market analysis and due diligence to then facilitate an ongoing commercialization build out that includes a growth and development roadmap, messaging platform and pitch deck along with strategic partnerships recruitment plus an IP protection strategy and patent filing in collaboration with our IP legal partners.
Environmental/Sustainability - SIP Partner Gnarus Advisors
---
Assessment Model and
Sustainability Profile
An international food-additive company
Modeled an objective and quantifiable assessment of the sustainability profile of ingredients procured by the company. The model incorporates all aspects of ESG, including environmental factors such as energy and climate change, water usage, and biodiversity as well as social impact factors - child and forced labor, community displacement, and governmental corruption. The model also considered third-party certifications and supplier audits to improve sustainability and is now being used to improve the overall profile of the ingredients the company procures.
---
Company-Wide, Multiple Facility
Risk Profile
A multinational healthcare products company
Developed a facility Environmental, Health, Safety, and Sustainability model to identify and quantify the relative risk presented by each facility the company operates worldwide. Factors considered include water stress, proximity to sensitive locations, waste and wastewater, water usage, air emissions, hazardous materials storage, and worker safety issues. The model provides a quantitative rating for each facility, tracks improvements in facility risk profiles, and guides resource allocations to reduce risk and improve performance.
---
Product Compliance, Safety,
and Sustainability
One of the world's largest private consumer products companies
Advised client for over twenty years on a range of issues including helping them to develop corporate standards for product safety, and environmental and regulatory compliance. Completed reviews of the company's operations in virtually every international market. Efforts have contributed to the company becoming a recognized leader in the use of safer chemical ingredients, sustainable packaging, and product safety and compliance.
---
Review of Product Procurement System
A private online retailer
Conducted a comprehensive review of a client's system for ensuring the products they procure are safe and compliant. The review examined all product development and procurement processes as well as the safety risks and compliance obligations associated with each of their product categories. Findings now help serve as a roadmap to improve compliance and sustainability alignment.
---
Product Issues Compliance
Several leading national retailers
Advised on compliance issues associated with a range of products, particularly Federal and California hazardous waste and hazardous material requirements. Evaluated retailers' products for proper classification under federal and state laws along with assisting the retailer in developing an improved waste management program.
---
Corporate-Wide Environmental Performance Standards
A multinational manufacturer
Developed a comprehensive set of measures for evaluation and continuous improvement regarding environmental compliance; wastes, emissions, and pollution prevention; remediation and liability; product stewardship; energy and natural resources; safety; and stakeholder perception. Advised on methods of normalizing wastes and emissions across plants and companies for benchmarking.
---
Environmental Compliance and Performance Systems Improvements
Numerous companies across various industries

Advised on complex environmental regulatory and compliance matters related to chemical and waste management, remediation of environmental contamination, wastewater, and product compliance under both U.S. and international laws. Worked with many companies to improve their environmental compliance and performance systems.
---
Federal Policy Conformance Strategies
Leading company in the office products industry

Advised company on product compliance issues associated with the Consumer Product Safety Improvement Act (CPSIA), Federal Hazardous Substances Act (FHSA), the Toxic Substances Control Act, Prop 65, and Federal Trade Commission Environmental Marketing Guidelines. Assisted in responding to regulatory requests by customers and suppliers to verify compliance of raw materials and components.
SIP Cannabis Industry Projects
---
Enterprise Visioning
Business Plan
Messaging Platform
Go-to-Market Strategy
Land acquisition and development enterprise for cannabis operations
Collaborated with the client in a retained of-counsel role to drive conceptualization, articulation, and early implementation of the vision and operational anatomy of a new cannabis enterprise premised upon land acquisition and development, design-build of custom facilities, renewable energy inputs, infrastructure value-adds and a tenant enrichment program. Client had acquired several large parcels in Massachusetts, one of the hottest U.S. cannabis markets, suitable for cannabis cultivation, manufacturing, processing and extraction operations. It sought to populate the sites with compatible tenants to achieve operational efficiencies and resource economies of scale (e.g., clean energy) via an integrated platform of synergistic inputs. We identified, vetted, and on-boarded a range of strategic partnerships, and prepared-facilitated an early investor opportunity. We developed extensive business plans for two coinciding entities that comprised the model, created multi-stakeholder messaging, and mapped a go-to-market strategy in addition to investor and tenant documentation.
---
(Client Results from SIP Team Colleagues)
Legal Cannabis Market Development
Municipal and State License Applications
Early stage enterprises seeking Adult Use operator licenses in California
One of our cannabis team colleagues successfully managed client resources and third-party professionals (architects, engineers, etc.) to win multiple (12+) municipal and state license applications for clients with operations that included cultivation, extraction, products manufacturing, distribution, and bricks-and-mortar retail with delivery in the then-pioneering state market of California. Developed detailed and complex documents (e.g., Business Plans, Safety & Security Plans, Community Benefits Plans, Enhanced Product Safety Plans, Environmental Benefits Plans, Labor & Employment Plans, SOPs, etc.) for the applications. Participated on multiple client panels during municipal license hearings with City Managers.
Legacy Client Engagements
---
Go-to-Market Plan
Strategic Messaging
Association Launch
Horizontal environmental industry association
A group of Massachusetts environmental industry leaders wanted to leverage the success of their Council, which had become the dominant association of its kind with 1,500 member firms employing 55,000 people and generating $5.5 billion in annual revenue. Global events were creating windows for industry-government partnerships. The leaders decided to establish the first national U.S. environmental industry business association via a three-day DC summit. A challenge was to deliver elite charter memberships within a limited turnaround time and budget, with pricing at $10,000 each for the first year. As part of the launch consulting team, we helped lobby target chief executives of industry firms to invest as charter members, contributed to strategic planning, and developed multi-stakeholder messaging. The project and launch event entailed collaboration from the then-new Clinton Administration as well as top business, academic, and government influencers: Office of Vice President Al Gore, Senator John Kerry, Rep. Gerry Studds, EPA Administrator Carol Browner, Commerce Secretary Ron Brown, White House Director of the Office of Environmental Policy Katie McGinty, and Harvard's Michael Porter, among others. The Summit achieved its attendance and funding goals, garnered significant media attention, and some proceedings were carried by C-SPAN.
---
Marketing Strategy
International Sustainability Initiative Rollout
Environmental practice of a national law firm
Created a B-to-B marketing strategy to support a Boston-headquartered national law firm and their client, a big five accounting firm, in their international business development partnership. As part of a "Reinventing Government" initiative of the then Clinton Administration, the client and partner facilitated American companies' Federal contracting initiatives involving environmental management, pollution control and remediation projects in distressed regions, particularly Eastern Europe following the collapse of the Berlin Wall in the early 1990s.
---
Professional Services Business Transition
CPG product development and innovation firm
A complete revision of the strategic positioning and brand identity of a thirty-year-old audience research/media industry pioneer. Supported their transformation into a CPG new products innovation and brand growth consulting firm serving Fortune 300s. Client had matured their unique legacy technology that once catapulted them into becoming a television audience research leader. Now they needed to leverage that repurposed IP in attracting a client base of consumer brands with new or existing product development and innovation services. First-year engagement involved implementation of a thought leadership program, including speaking opportunities for the Chairman at The Conference Board and MIT/Sloan Leadership Conference. Second year involved helping position and launch the first CPG industry study on healthy eating and the impact of stress on snack food consumption. That entailed multiple levels of industry and association involvement, including major partner collaborations. During this time the client was awarded the assignment of helping the Heineken brand create the first ever Heineken Lite.
---
Brand and Corporate Market Leadership Strategy
Life Sciences laboratory automation and robotics market leader
A provider of solutions for R&D and quality control productivity in chemistry and the biotechnologies, this client had become the leading designer and manufacturer of laboratory automation and robotics systems. Over 2,000 installations in top pharmaceutical, biotechnology, chemical, food and energy companies globally. With over 15 U.S. patents, they were on the cutting edge. Major government and independent testing laboratories increasingly adopted their technology. Nevertheless, the client had little – if any – name recognition and C-level mind share in their client industries. We developed a multi-dimensional leadership plan to advance marketplace recognition, conducted client intakes and customer interviews, site tours, influencer audits and other components. A complementary Road Map was produced for multiple-market trade media relations, trade show/conference support including an international symposium, analyst relations and a users group.
---
Thought Leadership Program Development
Association Growth and Brand Modernization Strategy
Creative Tools Product Development
Counsel to Chief Executive
World's leading professional association to trusted advisors in family enterprise
Provided a portfolio of services in a multi-year retainer relationship for the leading global association of consultants, trusted advisors, researchers, and academicians working with family businesses, family offices, and HNW enterprising family leaders. Engagement spanned a pivotal juncture as the family business advisory sector transitioned to a more interdependent and multidisciplinary ecosystem that became known as "family enterprise". From its international presence and membership that spanned all the affected disciplines, the client played a central industry role in the shift to a new ecosystem model. We counseled the association president, her deputies, the Board, and member constituencies in support of programmatic initiatives to drive membership expansion into underserved professions and disciplines. We helped move the client more fully into digital operations and sophistical marketing approaches; conceptualized and produced distinctive intelligence products; supported their annual conference with media and analyst relations; and created a wide array of member content products and marketing tools. Our work resulted in helping the association become the 'must have' membership held by family enterprise advisors. We successfully expanded their recognition as a critical intelligence leader, helped drive unprecedented member growth and participation, attracted new strategic partners previously not involved in the sector, and set a tone for greater competition among industry operators in their expert contributions. Our initiatives also drew new participation from marquee family business leaders of distinction who had not previously been involved in advisory associations or professional groups.
---
Expert Resource Positioning and Facilitation
The top computing news publisher, industry intelligence and conference producer
The client, a U.S. technology publisher with a diversified portfolio of intelligence products and services, had the top newsweekly in one of its verticals attracting some 150,000 subscribers while gaining a 33% growth in ad space, and training some 10,000 professionals in their technical seminars. The newsweekly was poised to gain significant mindshare among users, Wall Street influencers, and other opinion leaders. They had a filing deadline of late Friday afternoon to meet overnight printing and a weekend delivery schedule for Monday morning arrival at subscribers' locations. Working with a partner agency, our strategy focused on a "Friday Leak" initiative; disseminating embargoed breaking industry news to select business editors for reciprocal attribution. The newsweekly gets cited as the source, and the partner publication would beat their competitors to breaking news. Select top-tier business editors and reporters were lobbied. Embargo agreements were reached. Partners included the Wall Street Journal, New York Times, Chicago Tribune, Los Angeles Times, Washington Post, Time, and Newsweek. The newsweekly garnered mentions, citations, and quotes exposing the client to a wider readership of business decisionmakers needed to expand their information products user base. Attendance at forums, reader subscriptions, and advertising revenues continued to trend upward for several years.
---
Customer Experience Transformation
Crisis Response to 9-11
Reinvention Out of Industry Disruption
Hyper-Growth M&A Integration Strategy
Vertical market specialty travel management leader
Facilitation of a business model, service offering, and brand transformation initiative for a leading U.S. travel management firm serving global nonprofits/NGOs and cause oriented values consumers. The client was facing daunting challenges: Dramatic cuts in airline commissions were depleting revenues; ingrained expectations were thwarting the transition of cost-bearing to new, standalone direct-to-customer fees for services previously embedded. The Internet empowered travel consumers, accelerating the shift from a fifty-year-old bricks and mortar service provider to an Internet-age niche leader. As part of a multi-year retained relationship, we supported the CEO through a hyper expansion involving several acquisitions as part of a domain ownership strategy. Provided counsel for the startup of a formal marketing program focused on migrating the customer experience lifecycle to the Internet. The engagement also included marketing function infrastructure mapping; a revision of product/service positioning; and development of their first online tours products catalogue. Tours were revised from "packages" to a portfolio of tour management services that justified new fee-based enhancements. Counseled the CEO on leadership issues, including M&A transitions, as well as their crisis response and customer experience strategies following the 9-11 disaster. Client acquired three additional businesses as satellites, growing to 9 offices nationwide, and increased annual revenue by over $40M as they addressed unprecedented industry change during an onslaught of web-based competitors, airline restructurings, and agent commission cuts.
---
Business Growth Strategy
Product Development
Market Positioning Revision
DE&I human capital consulting firm
Development and facilitation of the business growth strategy for a woman owned human capital consulting firm working with Fortune 500 companies on their diversity and glass ceiling initiatives, with a particular focus on programs for female senior executives. Researched and mapped training product updates and delivery models, revised all product-service depictions and positioning, built a new online platform in the form of a web site with community engagement mechanisms, refreshed the brand identity, and provided counsel on competitive business growth issues.
---
Strategic Marketing Plan
Community Relations Support
First U.S. east coast sustainability oriented co-housing development
Ongoing counsel in support of the implementation of a pioneering social responsibility venture in the built environment, "co-housing", patterned after a European model of a sustainable cooperative community. Co-housing uniquely integrates shared common property and interior space with single-family units. Owners live "in community" with mutual responsibilities and commitments such as environmentally sustainable practices, and the units are affordable to lower- and middle-income charter buyers. We improved the acquisition rate of investors and mortgage customers; helped the client navigate the bureaucratic terrain of local and state government agencies; and worked to mitigate the political pushback from uninformed neighborhood opposition.
---
Customer Utilization Strategy and Training Tools
Stakeholder Education Campaign
Innovative medical device manufacturer in personal protection products
An innovative manufacturer of eye and respiratory protection products had achieved industry leadership with a patented material for respirators. Applications included glasses, goggles, and respirators for use in industrial, laboratory, and healthcare settings worldwide. While TB had virtually vanquished from the medical alert radar, new strains of various diseases were more dangerous than ever. Even a "new" TB transmitted faster than its historic form and could resist an array of drugs that were once effective against it. With the client's respirator in widespread use for chemical fumes, dust and mist in industry, it became a logical next step for the CDC and the National Institute of Occupational Safety & Health (NIOSH) to issue more strict guidelines for protecting healthcare workers, thereby designating the client's innovation as the minimum requirement for use in healthcare settings. With such a window of business opportunity, the client needed to capture market dominance in a short timeframe. We developed a comprehensive but easy to follow user tutorial with the descriptive detail necessary for a proper fit and situational use, fulfilling a strict requirement of both the CDC and NIOSH, and critical for the respirator's effectiveness. The tutorial was formatted for a variety of communication applications: point of distribution, on-site training support, and media dissemination in earned editorial (e.g., for the growing home healthcare services market, where patients and caregivers were particularly vulnerable). The tutorial was featured in primary trade publications, circulated widely for customer assimilation, and used to close large volume sales to institutions, care provider networks, and distribution channel partners.
---
Government Technology Transfer
Commercialization Rollout
Technology division of a primary U.S. Federal agency
This multi-year engagement involved driving the global commercial launch of the first internationally standardized object-oriented programming language initially created by DISA, the Defense Information Systems Agency of the U.S. Department of Defense (comparable to COBOL, Pascal, FORTRAN, and C++.) In updating the language, the DoD undertook an extensive four-year international development process that involved six countries and twenty-eight world renowned leaders in academia and industry. Over 750 recommendations came from top companies along with input from the finest software engineers and government technology leaders. The resulting update was implemented throughout civil and commercial applications: jet power ignition and hydraulic skid control systems; air traffic control and on-board flight control systems; high-speed data acquisition in vehicle engine testing; automatic train control simulation; hospital ICU patient monitoring systems; international banking financial payments systems; and manufacturing process control systems. The engagement challenges were overcoming the historic perception that military applications bring inherent baggage and that there was little evidentiary support for its commercial viability. With the pressure of a pending ISO approval, we focused on an analysts and editorial marketing program to the transportation, finance, health care, energy, and national security markets. There was extensive coordination with the feds in communicating to beltway constituencies and with ISO to the international community. We developed case studies in partnership with the Boeing 777 Airbus; The Swiss Post, Telegraph and Telephone; Citroen; and Spain's Aena Airport, among others. Our program included two national tours with the client to trade group meetings, for media interviews, and analysts' briefings. We garnered articles, citations, and mentions via major industry research firms and opinion leaders, plus numerous tech and government trade cover stories. A new recurring news column on the language was created by a leading tech book. Our success led to a new trade association feeding into the sector and we were retained for the planning and execution of the association's launch.
---
Crisis Response Strategy
Disruptive technology innovator and medical device pioneer
Developed and executed a systematic program of thought leadership, executive visibility, and expert resource positioning to counteract the impact upon stakeholder perceptions of regulatory pressures in the client's industry (medical devices). The client company, a resuscitation technology and cardiology device manufacturing leader, was founded by a Harvard professor-physician who pioneered external defibrillation for regulating heart rhythms in patients. His 1952 discovery led to the development of pacemakers. At the time the device sector was under tremendous scrutiny from the FDA and others for cost, quality, and efficacy issues. Nevertheless, they successfully launched a new portable defibrillator that was destined to impact the paradigm for emergency care. It enabled resuscitation on demand and in locations not previously possible. However, the FDA was imposing tremendous scrutiny on manufacturers regarding cost, quality, and efficacy that had arisen from a series of catastrophic, high-profile medical failures by competitors. The client needed to differentiate its leadership by more overtly aligning with the concerns being expressed out of the market uproar. They were particularly vulnerable due to having conducted a recent, financially successful IPO that resulted in the wrong kind of attention during a market cycle in which the expectations of customers, patients, and regulators were dramatically shifting.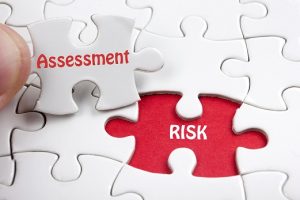 ---
Brand and Offering Re-Positioning
Market Crisis Opportunity Strategy
IP Thought Leadership
One of the largest independent U.S. software designers, developers, and engineers
Poised to effectively respond to the evolving nature of technology, and the paradigm shifts of the marketplace, the client was a JV or strategic partner with the major product creators in the software publishing industry. Located along Boston's Rte. 128 technology beltway, their mature technical management and organizational structure was supported by fifty full-time professionals comprising project leaders, designers, software engineers, technical managers and quality assurance engineers. They focused on products and systems in multimedia and for consumer, educational and business contexts – along with Fortune 1000 companies who were requiring shrink-wrapped quality software. As an IP supplier, the client was evolving to become one of the largest independent U.S. software product developers. Their partner companies comprised industry pioneers such as Microsoft, Hasbro Interactive, Novell, Lotus Development, Electronic Arts, Viacom New Media, Broderbund Software, GE Information Services and Xerox, among others. Core to the re-positioning strategy in our work with them was injecting greater aggregate resources in capital, infrastructure, systems and stacks, human capital and branding to deepen its quality assurance engineering capabilities (test planning and strategy; functional testing). With a road map for focusing their positioning on global quality and security issues, the client experienced sustained incremental spikes in both sales volume and usage distribution across their platform. We also designed, built out, and executed a sustained thought leadership campaign (12 months) to market-penetrate a timely published research study by the client looking at critical issues of hyper-concern for software quality and software security risk management. The campaign produced significant, targeted national, regional, and industry-wide media attention tied directly to the client.
---
Reputation and Crisis Management
Founding diocese within historic U.S. faith-based institution
Provided retained counsel during an acute reputation crisis for a prominent bishop of one of the largest dioceses of a major U.S. 'mainline' faith-based denomination. Helped to counteract political pressure and obstruction of his agenda during considerable opposition to his maverick leadership. While a traditionally broad diocesan constituency, the region had been home to national conservative movements behind the trend toward schism that was impacting the national church. Strategized with the Bishop's legal team to manage several highly sensitive situations and public controversies: Property disputes, rebel parishes and rectors, renovation of an historic cathedral, social issue policies, and capital growth projects. Supported a multi-stakeholder engagement strategy that involved a leadership reconciliation team, the national church, the diocesan Standing Committee, and other governing bodies. Collaborated with the Chancellor and outside Counsel in response to lawsuits being driven by well-funded opposition operators seeking to transfer financial and property assets given in trust by previous generations. Disputes attracted national media coverage.
---
Business Model and Product Transformation
Leading independent B-to-B trade and business intelligence publisher
Developed a strategic roadmap and implementation plan for migration of the editorial content, business intelligence products, and advertising business unit of a global B-to-B trade publishing leader from its legacy print business model to an online platform. Company published over a half-dozen of the top magazines in various industry verticals, enjoying long-held leadership positions in several vertical trade markets with weekly news magazines. However, it was concerned about risk exposure from investing in what was then an unproven frontier. Yet they were determined to be the first publisher to not only establish a dominant presence on the Web but create alternative streams for their traditional revenue channels, therefore leading a disruption of the traditional B-to-B publishing model and becoming a new intermediary. Our turnkey model was built upon their flagship magazine National Home Center News (now Home Channel News) and then sequentially implemented throughout their portfolio. Engagement included execution of one of the earliest episodes of live, ongoing coverage of a major trade industry conference that essentially created a companion online event and supplanting the event host's print daily newspaper.
---
Strategic Communications Plan
Go-to-Market Campaign
IPO Support
Disruptive, environmentally friendly biological pesticide product manufacturer
Conducted research and strategic analysis, and developed a launch communications strategy to help drive sales promotion and field implementation for market entry of a patented technology that identifies, formulates, and delivers biological control agents to all types of pests (insects, weeds, and plant diseases) without the health and environmental risks associated with conventional chemical pesticides. Targets were pest control operators, industry opinion leaders, state and federal regulatory agencies, value chain distributors, and future consumer product partners. The program launch followed EPA approval and a successful IPO. The company sought to penetrate sensitive environments such as homes, schools, restaurants and other institutional settings where their products affect the cultivation of specialty crops, agricultural commodities, lawns and gardens. The challenge was to set up consumer interest and trust from alignment with the public interest values inherent in their products' mission, stressing corporate leadership in food and water quality, environmental safety, and human health.
---
Healthcare C-Suite Executive Education
Largest U.S. managed healthcare forum
The client was a corporate conference firm whose flagship product was the largest U.S. educational forum for the managed health care industry. The event annually convened some 7,000 delegates from around the world in Washington for nearly 200 conference sessions and an exhibit hall showcasing over 450 industry providers. It attracted over 150 sponsoring associations and publications, including national business and health coalitions. At the time healthcare reform was taking hold, fueled by Congressional budget battles over deficit reduction, a looming Medicare "crisis", and welfare restructuring. The client wanted to seize opportunities out of the volatility in industry change. They needed to advance as an industry catalyst or compromise their market share and be expose to formidable competitors. We investigated the hidden real concerns of delegates and the solutions for addressing them by conducting a systematic series of confidential CEO and CIO interviews at industry leading firms. The aggregated findings became an internal IP Road Map and narrative report that not only improved alignment of the Congress' overall issues platform but produced strategies and new messaging for a recasting of its purpose and agenda. The findings also generated renewed awareness of the Congress as a resource itself, not just of its contributors. Record pre-registrations for the next summit spilled over into increased overall stakeholder engagement and retained market share during a period of industry crisis.
---
Customer Sentiment Analysis
Strategic Integrated Marketing Plan
Go-to-Market Road Map
Retail Event Marketing Strategy
National men's shoe brand
A division of a premiere shoe manufacturer, which reached a cross-section of demographic categories, was the first national chain to embrace the grunge trend via their 160 retail stores. However, to maintain leadership, they needed to underscore their commitment to grunge fashion and accessories. A reinforcement of their functional fashion philosophy needed to play against the very expensive, high-tech niche athletic shoe sold through their strongest competitor. The challenge was made more complex due to needing to counter a defection of young male customers as they aged into independent purchasers. It also necessitated emphasizing the client's added value in traditional dress and casual shoes, as well as support the launch of a new Italian shoe line. We determined that a strategy to strengthen the client's positioning in key segments of fashion, sports, and entertainment was required involving retail event marketing, commercial TV product placement, and consumer/trade product publicity. Our engagement started with some consumer research and a sentiment analysis augmented by a program infrastructure of relational media databases, an influencers' kit, an editorial calendar, negotiated third-party attributors, and a new messaging system filtered throughout all touch points. Additional initiatives such as media training, a media audit, and an Executive Visibility campaign were also developed. The rollout included a segment they continued to attract along with a "soft touch" angle stressing, "Everything that's leather is in." The strategy also supported new store openings, including marketing partnerships with mall owners and their agencies; product placements in fashion spreads; local TV and radio promotions; community event sponsorships; news coverage on store openings; product, corporate, or store mentions in related subject features; and corporate activities as industry coverage in trade and business media. The comprehensive plan was turned over to the client for successful execution over an 18-month campaign timeline.
---
Performance Tour to North America
One of the world's preeminent and commercially successful cathedral choirs
The client, a leading Cathedral choral ensemble with a commercial recording contract and operation, wanted to return for a tour of North America for the first time in five years. The choir was positioned among only a handful of such top organizations worldwide. The tour was to take place amidst the high-flying U.S. dotcom boom when competition in all areas was fierce. In partnership with a leading travel management company, we supported the client with soup-to-nuts project services: planning and development, financial and logistical management, host partnerships and relationship management, marketing, and promotion as well as event production. The partnership required us to also manage the financial operations from venue/host, supplier, and collaborator agreements to online/onsite ticket and advertising sales. We created an "All Things Canterbury" experience for every project stakeholder group and developed one of the earliest integrated Internet strategies for this type of arts project (during the web's infancy). A tour web site combined rich content with crosslinking, venue links/touchpoints and an E-com ticket orders. Direct mail, media relations, advertising, point-of-purchase promotion, and constituent-influencer communication. A toll-free 800 number for credit cards. Produced a collector's quality tour poster as well as an advertiser-supported souvenir book. Significant U.S. media coverage nationally and major newspapers in host markets as well as in Canada, along with several television profiles and a color spread in British Heritage magazine. Attracted capacity crowds at significant venues most with seating over 1,000; total aggregate in-person audience reach across all public tour events 15,000; across all media 50 million.
---
Global Web Portal Concept Strategy and Engagement Road Map
Globally influencing, historic American faith-based institution
Development of the technology and design scheme as well as a strategy for content deployment, divisional integration, and stakeholder utilization for the first web portal of its kind. Client was an historic U.S. 'mainline' faith denomination with a global leadership position, a multinational organizational structure, and satellite operations in numerous countries. We conducted a comprehensive evaluation and studied rationale for an Intranet and external platform supporting an array of operational, leadership, and multi-stakeholder functionality. Platform was a catalyst for transformation of the organization's business model across management teams and operating units, governing bodies, constituencies, and affiliates in disparate locales and cultures. The platform's engagement strategy needed to serve as a conduit for a variety of external perspectives while also delivering an information resource for the inter- and intra-organizational needs of church constituencies. Our rationale looked at platform strategy from design and navigation to architecture, content, URLs, partnership linkages, brand identity and marketing issues.
---
Competitive Market Analysis
Disruptive Go-to-Market Strategy
Manufacturing innovation for architectural coatings industry
Conducted market validation research and developed a business growth strategy for the U.S. rollout of a disruptive technology delivering innovation to the century-old architectural paint industry that threatened to collapse its historic making process and supply chain. The IP and hardware was a proven game changer for how paint was manufactured by introducing an on-site, on-demand automated paint machine for big box retailers and industrial contexts that occupied less than 450 sq. ft. Full strategic analysis involved product, markets, customers, value chain and distribution channels as well as competitor and brand vulnerabilities, and risk issues. Developed the accompanying brand positioning, direct marketing and sales strategy, CRM infrastructure recommendations as well as online engagement activities. Identified and exploited the vulnerabilities of cash rich legacy competitors with a client differentiation strategy that they were ill-equipped to sell against.
---
Global Event Electronic Media Relations
Electronic Media Center Facilitation
Triennial convention of historic mainline faith community
Served on the consulting team supporting the news and information division of the national headquarters for one of the largest, most historic mainline protestant denominations in the U.S. We coordinated electronic media relations within an elaborate team-based news operation for a three week, 24-7 'war room' engagement supporting the client's triennial General Convention. Engagement achieved increased network broadcast coverage for the Church during a convention in which a new Presiding Bishop was elected and the merger of the Episcopal and Lutheran churches was favorably voted upon. Secured and coordinated the first live national TV broadcast from the convention floor: a half hour point-counterpoint interview program on the then-fledgling Fox News Network. The engagement was part media management, part crisis mitigation, as message control became particularly challenging. The convention convened during the height of the GLBTQ rights debate in mainline churches. Activist hate groups such as the Fred Phelps family and their Westboro Baptist Church generated a distraction from their persistent presence everywhere throughout the three-week convention.
---
Audience Development Strategy
Go-to-Market Road Map
Tickets Sales Campaign
Major Niche Media Coverage
A new, preeminent American period orchestra and choral organization
In partnership with a colleague firm, we configured our compatible services to support the dual city (New York and Boston) launch of what was then New York's new commercial period orchestra and choral group. This new musical venture was beginning during an era of surging popularity for early music. Various choral, orchestral, and chamber ensembles were accelerating their focus on performing renaissance and baroque works for recordings, concert tours, and other experience events. Historical performance practices had become a new standard in interpretation, which was reflected in new CD products, increasing scholarship, and academic interest that spawned specialized curriculum at leading music schools throughout the U.S. The client organization was established and initially led by Michael Feldman (founder of the prestigious Orchestra of St. Luke's in New York). He successfully recruited the preeminent international Bach scholar and conductor Gustav Leonhardt to serve as the group's launch director. In our shared role, our team effectively supported the inaugural year subscription ticket sales, CD marketing, and educational partnerships. We executed dual go-to-market audience development campaigns, created a strategic marketing plan, and secured high-profile media coverage. The highly successful launch produced capacity audiences at leading venues in both cities, paving the way for the client's continuing growth in subsequent seasons under a second Music Director, the celebrated British early music maestro Andrew Parrott.
---
Project Management
Event Production
Partnerships Development
Branding and Marketing Strategy
NEH-funded, national touring festival on the pipe organ
The client, an NEH-funded national touring exhibition on the history of the pipe organ, was executing a limited multi-city run to key regions and the Boston chapter of the world's leading professional association in the sector decided to host the most extensive staging due to Boston being the center of the American pipe organ 'industry'. The project was a two-and-a-half-month festival comprising an interactive exhibition staged in the grand hall of the Boston Public Library; instructive presentations for children and youth; masterclasses and symposia featuring preeminent scholars; educational demonstrations, large scale concerts and intimate performances with major artists; receptions; and panel conversations along with other presentations from affiliated institutions and venues. It was a kaleidoscope of programs to interest music lovers, architects, scientists, history buffs, engineers, and the curious of every age. A large, twenty-four-foot Timeline of the Organ was prominently displayed in the skylight lobby of the library, enabling visibility through glass front doors to the major street running thorough Boston's Copley Square. The exhibition demonstrated the organ's connection with architecture and the various materials and methods of construction. The overall exhibition took the pipe organ out of its religious contexts to stress its relationship to jazz, American culture, the various roles in its 2,600-year history as well as the science and craft of organ building. We provided end-to-end project management from operations facilitation and event management, marketing and public relations to venue and performer negotiations, strategic partnerships development, and ticket sales. As a result, the Boston tour stop was the most successful of all the cities, garnering near- or at-capacity audiences at all events.
---
Cause and Issue Advocacy
Institution Values Branding
Editorial Publishing
Influential, nationally respected Boston Episcopal community
One of the most influential U.S. Episcopal parishes, with a century-long history of pioneering social consciousness, was looking to advance its communications program in a manner that would help evolve its mission as a shepherd leader. Situated in Boston's center as a celebrated architectural landmark, it had over 4,500 members with an outreach department of some 250 volunteers supporting 22 social service programs. Despite the parish's history as a catalyst for enterprising social service, few people had a big picture grasp of its operational contribution, activist posture, and influencer among nonprofits. Outreach had grown to necessitate communicating in a more 'global' style, stressing issues and substantive reporting focused on the individuals, projects, and organizations the parish endorsed through deployment of human and financial capital. We conceived the prototype for a journal formatted newsletter, won parish support, and launched a five-year relationship as producer of a quarterly publication circulated to a wide regional and national readership. The newsletter dramatically raised the parish's profile as an enterprising social service programmer, attracted funding, and drove experienced volunteers to help scale it all to a much larger outreach program. The publication was the parish's first strategic communications effort and, when a prominent new Rector arrived, it became a catalyst for investing in scaling a formal communications department with an executive leader.
---
"Passion is found in the field of the unreasonable. Anything is possible if you are clear about what you want and you have strong enough reasons and a real action plan; if you have unreasonable expectations for what will be required of you and you are willing to meet them."
- Tony Robbins