Competency-Based Training
---
Competency-Based Training (CBT) is an approach to learning that measures success through mastery of specific knowledge and the skills to use that knowledge.
While traditional, time-based approaches are instructor-led, CBT is conversely a participant-centered method. It offers significant advantages for skilled team members who must assimilate new learnings or changes to their existing context while under the pressure of day-to-day operational responsibilities.
Many countries operate their entire education system using CBT. In the U.S., Exemplar Global (formerly RABQSA) certifies CBT courses and instructors for quality and environmental management systems. SIP Senior Strategist Dr. Robert Pojasek is certified in CBT.
SIP uses Competency-Based Training for our Ethical Trade/Sourcing Initiative as it aligns with a highly-focused approach to mastering tasks in conformance to standards that also involve functionality with a technology-based platform.
Competency-Based Training is, by nature, participative. It is not comprised of a lot of lectures; rather it features focused exercises used to develop knowledge and skills.
Continual feedback is provided by the CBT instructor to the candidate. There is no grading and participants are examined as either "competent" or "not yet competent."
With no failing grades, someone who is "not yet competent" will be provided with a learning pathway by the CBT instructor in order to provide more evidence, or more assessment opportunity, until the candidate achieves competency (the ability to perform the task).
Much like apprenticeship programs of the past, the CBT instructor continues to work with the candidate until the required skill can be demonstrated.
A CBT program typically involves several factors:
Competencies are carefully selected
Supporting theory is integrated with any skill practice
Essential knowledge is learned to support the performance of the skills
Detailed training materials are keyed to the competencies to be achieved, and are designed to support knowledge and skill acquisition
Methods of instruction involve mastery learning; all participants are provided sufficient time and appropriate training methods
Participants are assessed as they enter the program; those with satisfactory knowledge and skills may bypass training or any competencies they have already attained
Flexible training approaches are used, such as large group methods, small group activities and individual study
A variety of support materials are also used, including print, audiovisual and simulations keyed to the skills being mastered
Satisfactory completion of the training is based on achievement of all specified competencies
Key benefits to participants in a CBT program include:
Achieve the competency required in the performance of specific tasks;
Build confidence as they succeed in mastering specific competencies;
Receive a transcript that lists the specific competencies that they have achieved;
More efficient and effective use of time as the trainer is a guide to learning, as opposed to a provider of information;
More of the time is devoted to working individually, one-on-one, or in small groups as opposed to lectures;
More focus on evaluating the ability to perform essential job skills;
Greater awareness of the specific attributes and skills for performing with ease and effectiveness.
From the SIP All-Stars Bench:
Bob's new book is now available!
Read more here...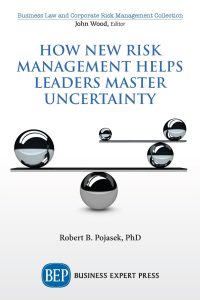 Click the book image above to order your copy.
Use SIP Promo Code POJ2019 to receive a 15% discount.